Vineyards
"It takes a great vineyard to make great wine."

Williamson Family Vineyard
Oak Knoll District of Napa Valley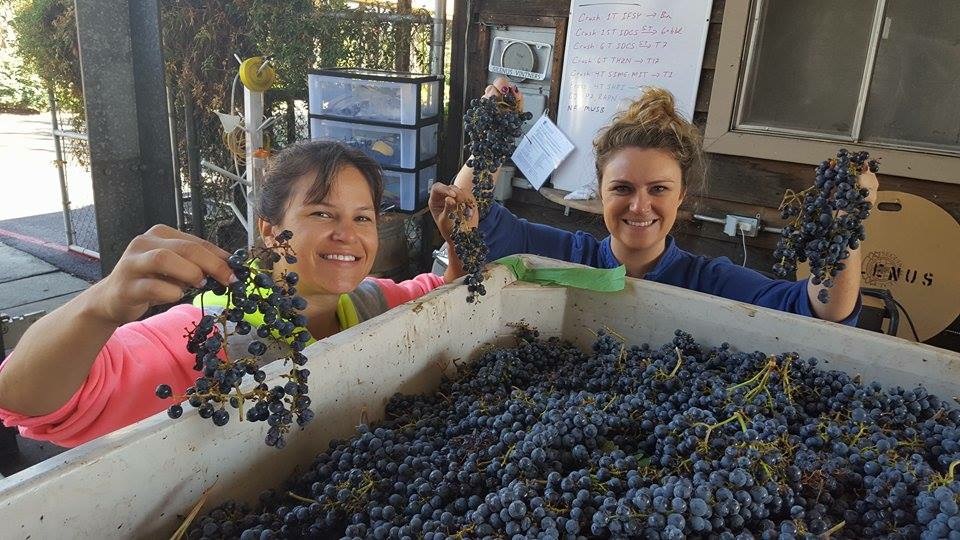 The uniqueness of this vineyard is what really continues to inspire me in this business. Our vineyard is a very rare sliver of land bordering Dry Creek at the base of the Mayacamas Mountains. Dry Creek drains the entire Mayacamas mountain range. It has taken thousands of years for Mother Nature to create this special spot. When doing soil samples, we discovered that the earth was very rocky from all the earth and rocks washed down through the millennia and deposited here. This historical occurrence gives the site extremely good drainage which make the vines work harder, producing concentrated fruit, which in turn, results in a complex wine.
Besides the great drainage, we realized that the soils in this spot are a mixture of soils from the entire mountain range. This brings a lushness and complexity to our wines that usually requires blending of wines from various vineyards in order to achieve such a result. It's as if we have multiple vineyards in one spot with perfect drainage provided by Mother Nature - just for us.
Red Hen Vineyard
Oak Knoll District of Napa Valley
Our Chardonnay comes off of the vineyard just south of our Estate vineyard here in Oak Knoll District of Napa Valley - the Red Hen Vineyard. The See's clone, used exclusively here, is a perfect match for the alluvial soil and cool conditions, yielding rich, honeyed, tropical character. It is these grapes that are so highly sought after that we make our Chardonnays from.