The Team

Winemaker - Julie Hagler Lumgair
Award winning winemaker and winegrower, Julie Lumgair joins the Ideology Cellars team with an impressive background as former winemaker and partner at Windsor Oaks Vineyards and Winery, 15 years as a Fortune 500 brand management senior executive, decades of sensory science, two years of pro-bono micro-brewery production experience and a lifetime as a fifth generation family farmer.
Julie's winemaking skills have garnered her being honored in Wine & Spirits Magazine's top ten lists for both white and red wines. Julie's wines have achieved numerous 90+ scores and consistently been awarded "Year's Best" and over 50 Sweepstakes, Best of Show, Best of Class, Double Gold, and Gold medals for a variety of her wine styles, ranging from elegant Pinot Noirs and Chardonnays, opulent Cabernet Sauvignons, Zinfandels, Malbecs and proprietary red blends, to refreshing and juicy Sauvignon Blancs and Roses.
Julie serves as chair of the Napa/Sonoma Winemaker's Roundtable for Women for Winesense and enjoys wine judging in noted competitions and on media panels. She periodically guest lectures for industry and academic groups. She enjoys the study and evaluation of wines, terroir, and winegrowing traditions from many famous and emerging world wine regions.
Julie loves exploring the great outdoors, cooking, flying and visiting great wine and fishing regions around the world with her husband, Douglas Lumgair.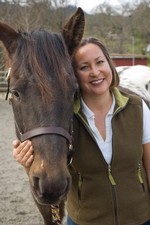 General Manager - Katrina M. O'Quinn
Katrina has always had a passion for wine and food, so in 1994 when opportunity knocked on her door, she left behind the world of international banking in San Francisco and moved to Napa Valley.
Armed with 21 years of a diverse background at wineries both small and large in consulting, sales, marketing, operations and hospitality, Katrina dons the many hats required of a General Manager. Her knowledge and commitment will continue to help see us through to the next step in our wine journey – the building of the winery!
When not at Ideology Cellars, Katrina can be found in the saddle, on the slopes or on the water. Katrina, husband Thomas and daughter Sydney reside in Napa.
Vineyard Manager - Bill Munk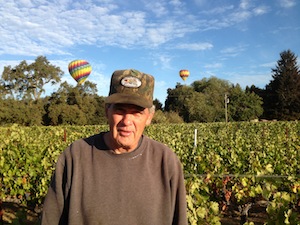 Since 1995, Bill Munk our Vineyard Manager, has been managing and nurturing the vines on our estate vineyard. Having Bill oversee our vineyards has resulted in the beautiful fruit that makes our flagship Cabernet Sauvignon. Over the years, Bill's leadership has lead us to a solid, well-deserved reputation for producing a consistently powerful collection of wines. This tradition of eminently drinkable yet complex Cabernet Sauvignon continues today.