The Team
Winemaker - Leigh Meyering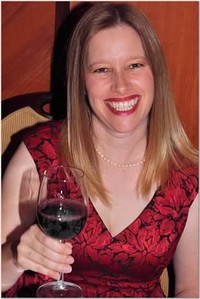 Leigh Meyering is our Winemaker for Ideology Cellars. With over fifteen years of winemaking experience, she has a diverse background in all levels of production. Leigh has worked with many different varietals from premier appellations including the Napa Valley, Carneros, Sonoma, and Bordeaux.
With a Masters degree in Enology from UC Davis and a Bachelor of Science in Engineering from Cal Poly, Leigh's technical skills enhance her creative vision. Her previous experience with quality control in the semiconductor industry developed a discipline of precision and accuracy.
In 2010, Leigh launched myEnologist, a consulting, wine analysis and supply business in Napa. Previously she held various positions in winemaking at Spring Mountain Vineyard in St. Helena, Clos Des Jacobins in St. Emilion, MacRostie in Carneros, and Charles Krug in St. Helena.
Dawn Murray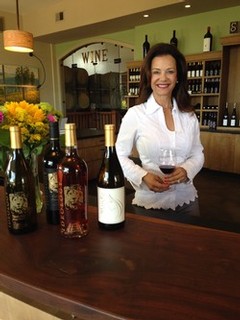 Dawn Murray joined Ideology Cellars after several successful wine ventures. Her
entry into the wine industry began when she developed an innovative product
called "Rouge Adieu" to combat the pesky problem of stained teeth while
wine tasting.
After learning the ins and outs of TTB regulations,
packaging, marketing and sales of this brand new product she launched an
exclusive, private wine club with 60 members whom she has involved in the
production of a 2014 Rutherford Cabernet Sauvignon and a 2015 Sonoma Coast
Pinot Noir. In 2016 she launched her own wine label called Lone Eagle
Cellars.
Dawn's unique combination of experience, professionalism, and
charm brings many new visitors to the winery and ensures every guest leaves
a friend.
Vineyard Manager - Robert Jordan
Robert Jordan of Grand Crew Vineyard Management has been managing and nurturing vines in the Napa Valley for many years and we are so pleased to say that he had decided to join our family at Ideology Cellars and oversee our estate vineyard, we call Robert "the vine whisperer". Having Robert oversee our vineyards has resulted in the beautiful fruit that makes our flagship Cabernet Sauvignon. Robert's immense knowledge continues to lead us to a solid, well-deserved reputation for producing a consistently powerful collection of wines. This tradition of eminently drinkable yet complex Cabernet Sauvignon continues today.