The Team
Winemaker - Leigh Meyering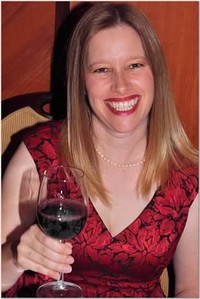 With over fifteen years of winemaking experience, Leigh has brought a diverse background in all levels of production to Ideology Cellars. Leigh has worked with many different varietals from premier appellations including the Napa Valley, Carneros, Sonoma, and Bordeaux. Her skills have guided the development of Ideology Cellar's vision to become a premier small production winery in the Napa Valley.
With a Master's degree in Enology from UC Davis and a Bachelor of Science in Engineering from Cal Polly, Leigh's technical skills enhance her creative vision. Her previous experience with quality control in the semiconductor industry developed a discipline of precision and accuracy, which carry over in her winemaking style.
In 2010, Leigh launched myEnologist, a consulting, wine analysis and supply business in Napa. Previously she held various positions in winemaking at Spring Mountain Vineyard in St. Helena, Clos Des Jacobins in St. Emilion, MacRostie in Carneros, and Charles Krug in St. Helena.
Sales & Marketing Director - Dawn Murray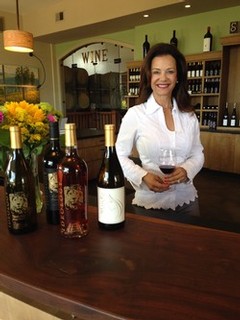 Dawn brings Ideology Cellars a unique combination of experience, professionalism, and charm brings many new visitors to the winery and ensures every guest leaves a friend. Her entry into the wine industry began when she developed an innovative product called Rouge Adieu to combat the pesky problem of stained teeth while wine asting.
After learning the ins and outs of TTB regulations, packaging, marketing and sales during the development of Rouge Adieu she launched an exclusive, private wine club with 60 members whom she has involved in the production of a 2014 Rutherford Cabernet Sauvignon and a 2015 Sonoma Coast Pinot Noir. In 2016 she launched her own wine label called Lone Eagle Cellars. In August of 2016 Dawn joined forces with Ideology Cellars.
Coastal Viticultural Consultants
The principals of CVC have been professional vineyard consultants for over 30 years and have been certified as professional soil scientists and Agronomists for over 25 years. Their professional certifications, breadth of experience and a proven track record places CVC as a leader in the Viticulture industry. We are proud to have them a part of our team!
Social Media & Marketing - Ashlee Gillespie

Integrating into the small family-owned wine business was a fluid transition from her previous work in art supply distribution and manufacturing as Ashlee, daughter of Bob and Joni, has been involved with the winery from the start. Ashlee has helped to develop the identity of Ideology Cellars across multiple platforms including Facebook, Instagram, and Twitter. Working closely with Dawn and Bob to execute the vision of Ideology Cellars, her artistic touch can be seen throughout the branding and marketing of the winery.
Never straying far from her passion, Ashlee actively creates pieces in watercolor, ink, acrylic, oil, and printmaking. Her abstract landscapes are inspired by all things nature: the ocean, forests, skies, fields, and streams. View her work here.