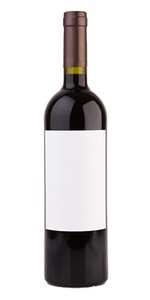 Wine Specs
Appellation
Oak Knoll District of Napa Valley
2014 Ideology Blondie
2014 Ideology Blondie Chardonnay
400 cases
Appellation: Oak Knoll District of Napa Valley
Varietals: 100% Chardonnay, See's Clone
Fermentation: 100% whole cluster pressed, no malolactic fermentation
Aging: 6 months sur-lie in 100% stainless steel
Winemaker: Julie Lumgair
Alcohol: 14.2
Vineyard and Winemaking - This lush, mouth-filling Chardonnay grows just south of our estate at the Red Hen Vineyard. The small-berried See's clone was matched with the well-drained alluvial soil and mild conditions to yield a wine that's full-bodied in structure but also nuanced in texture and flavor.
Our grapes were handpicked by the Red Hen Vineyard team at night and delivered to our winery before dawn. We gently whole cluster pressed the grapes at dawn to capture and preserve luscious fruit and bright acidity. The juice was then allowed to start and complete classic fermentation and then aged sur-lie in stainless steel.
Tasting – A sparkling hue of lemon citrine jewel glitters in the glass and a faint hint of light white floral aroma greets the nose. This is a bright wine with tropical notes of mango, citrus with a hint of guava on the palate and a kiss of lemon citrus on the finish. A delectable complement to a spring or summer salad, light pasta dishes and fish!